Know your value in 30 days or less
DETAILED CHARTS AND GRAPHS: Understand the meaning behind the data
All too often, information of significance is overlooked because those reading it don't fully grasp its value. Your report delivers clear insights into the information and what it means to your brand.
Questions answered in the report include:
How you rank in awareness
How well you're known
Your brand names influence in the industry
Your buyers approach strategy
Where buyers learn about solutions
Up to eight key "trust" metrics
What you're known for
And more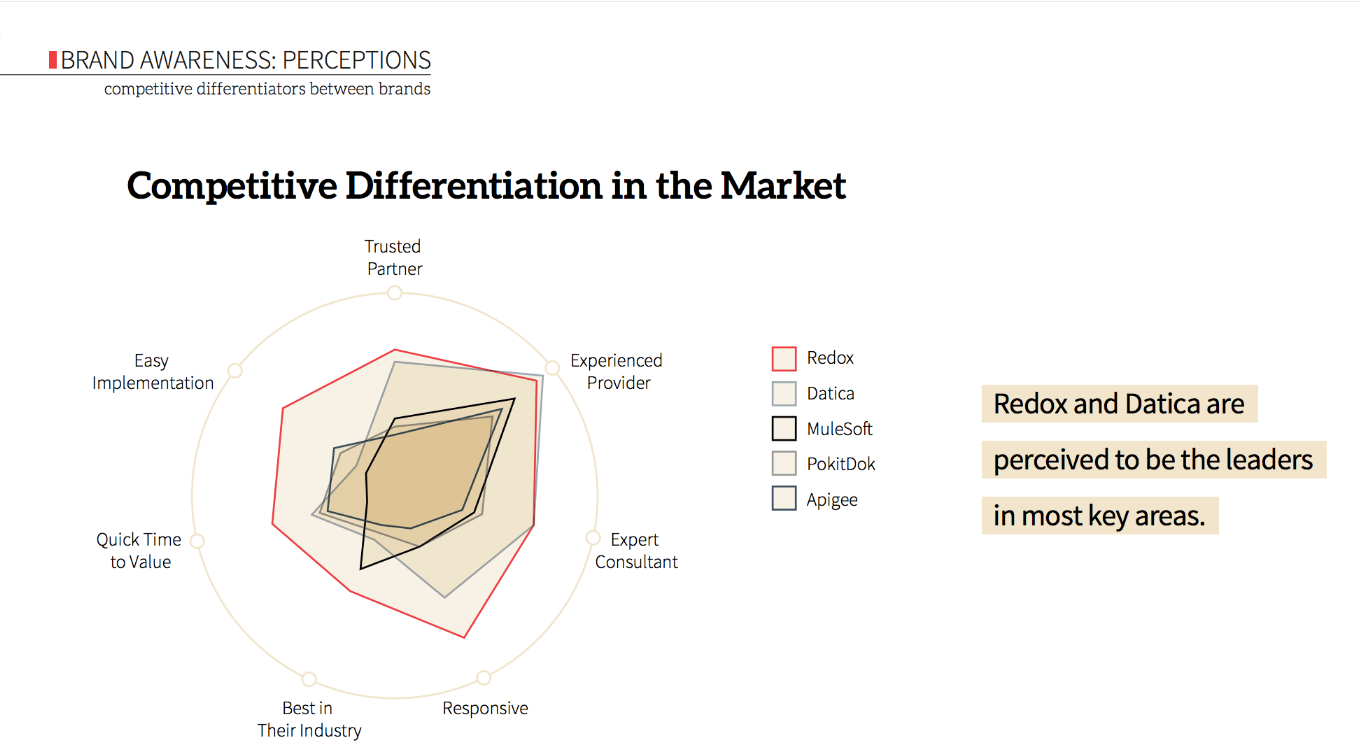 COMMISSION YOUR REPORT TODAY:
Call 770-475-2103 and ask for Dan Hansen, Senior Partner
Email

[email protected]

Or, submit the form below and we will reach out to you in 24 hours
<!--[if lte IE 8]><!-- [et_pb_line_break_holder] --><script charset="utf-8" type="text/javascript" src="//js.hsforms.net/forms/v2-legacy.js"></script><!-- [et_pb_line_break_holder] --><![endif]--><!-- [et_pb_line_break_holder] --><script charset="utf-8" type="text/javascript" src="//js.hsforms.net/forms/v2.js"></script><!-- [et_pb_line_break_holder] --><script><!-- [et_pb_line_break_holder] --> hbspt.forms.create({<!-- [et_pb_line_break_holder] --> portalId: "3442084",<!-- [et_pb_line_break_holder] --> formId: "1c1a6bb1-053f-4be3-8db9-fd914f235d55"<!-- [et_pb_line_break_holder] -->});<!-- [et_pb_line_break_holder] --></script>
A SINGLE-VIEW DASHBOARD: Know where you and where you have to go
From each report, we deliver a single view of your brand or solution's status that gets everyone on the same page—from the backroom to the boardroom.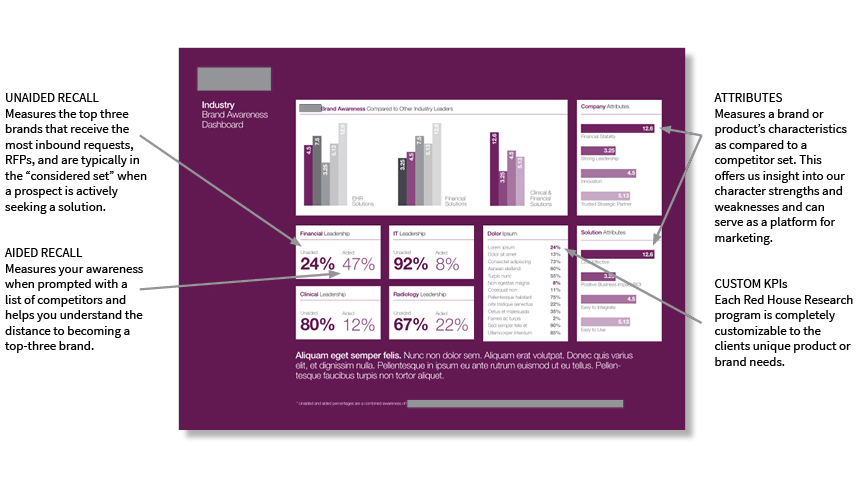 INVEST IN YOUR BRAND: Which report is right for you?
Red House Research offers three affordable report structures to meet your specific needs.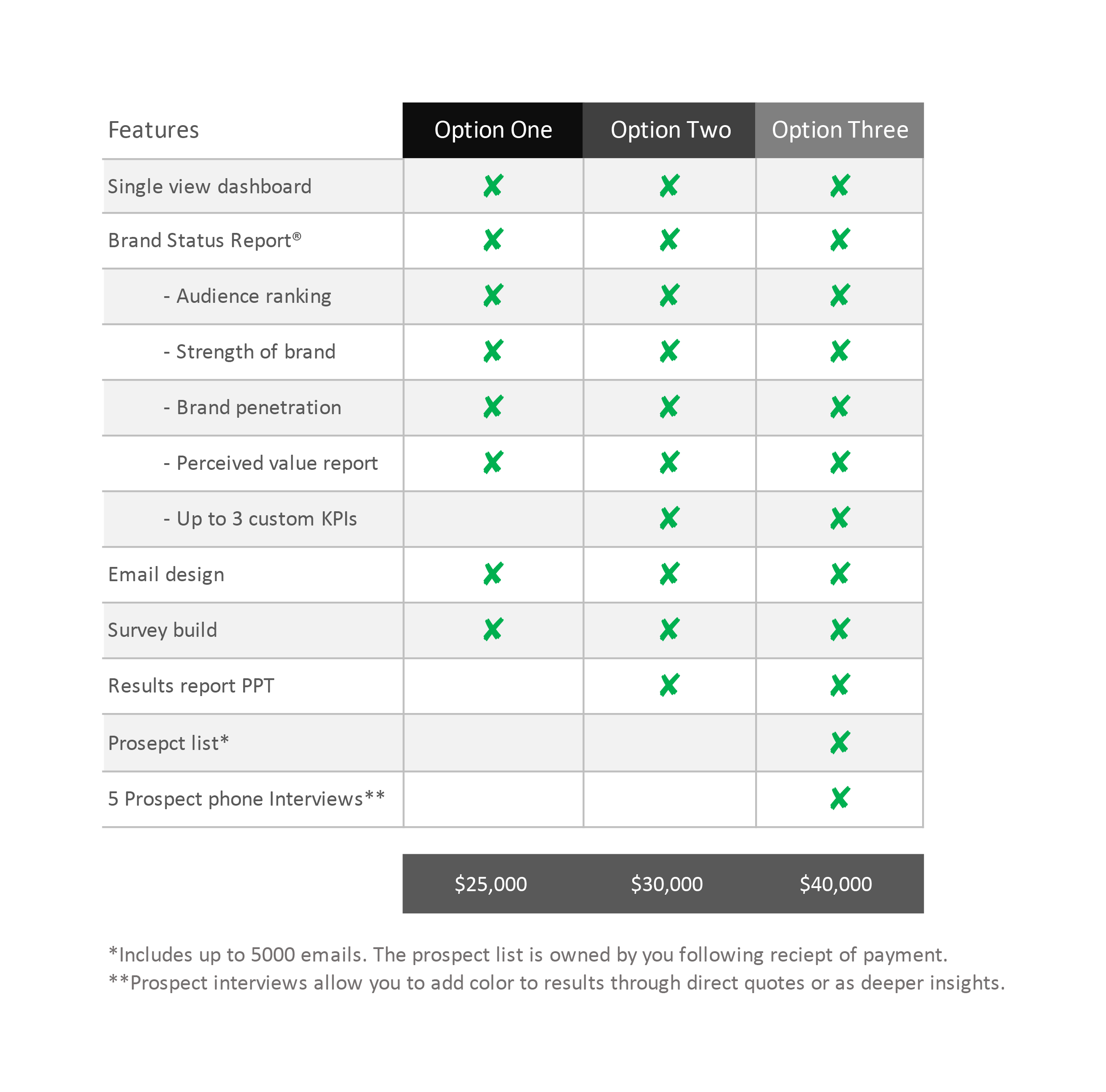 RED HOUSE RESEARCH: Its all about the company you keep
Red House Research, a division of Red House B2B Marketing, has 20 years of experience perfecting research solutions that offer the insights decision makers need to achieve measurable results.
In 30 days or less, you can have a clear view of where you stand and where you need to be. Don't hesitate, contact us and we'll work with you to find the best program for your needs.