A 7-Step Approach for Compelling B2B Content Marketing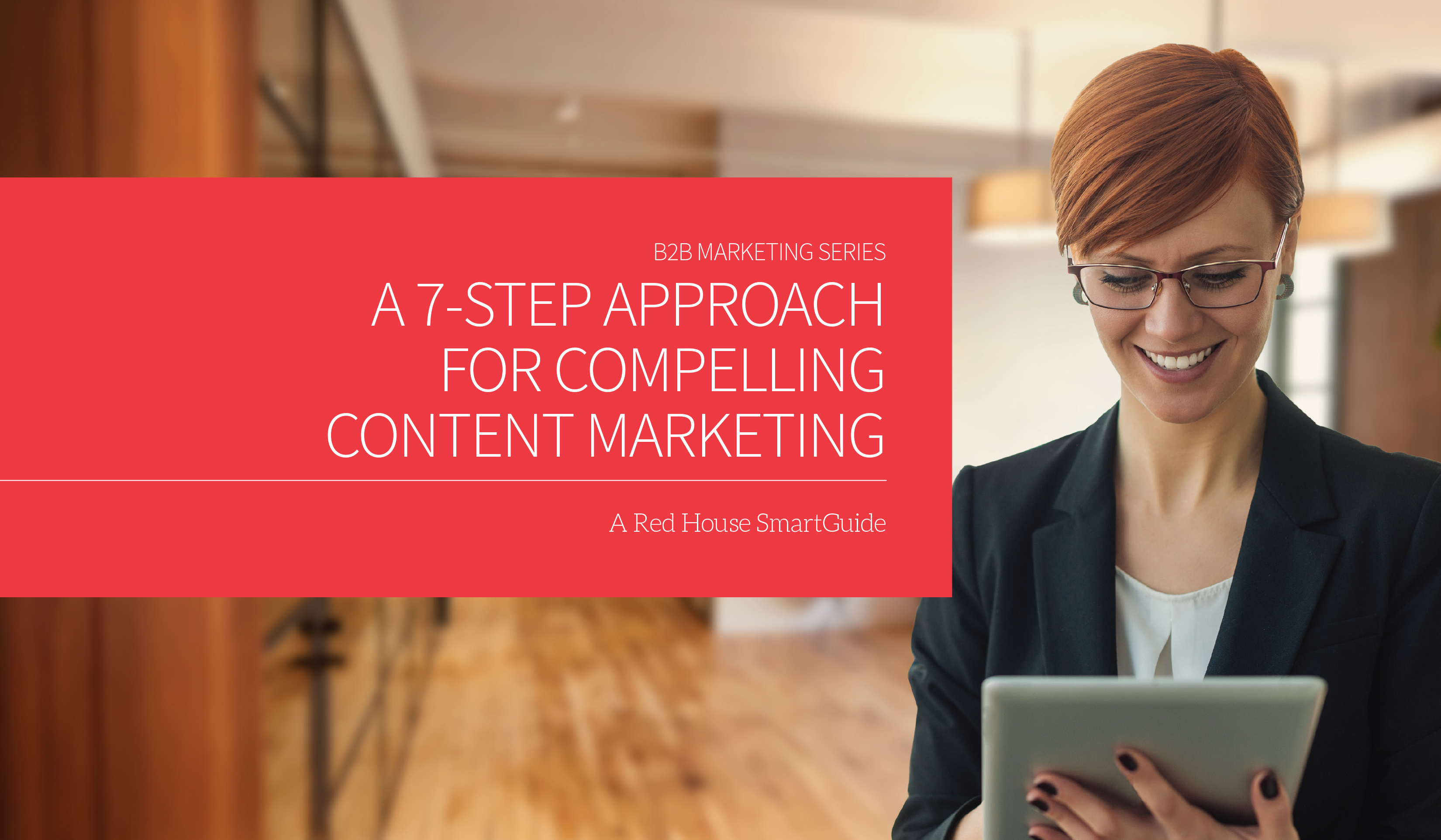 In this Red House SmartGuide, we reveal our proven seven-step methodology for creating an effective, results-driven content marketing strategy. From uncovering consumption habits and buying stage alignment to distribution and program measurement, we'll get down to business and guide you through the most important steps of your content marketing journey.
Download our free 29-page Content Marketing SmartGuide and learn the key steps and considerations for development of a successful B2B content marketing strategy.