Scroll to the right to learn about our history.
Welcome to 20 years of Red House, or as our clients
have experienced, 20 years of results.
As we reflect on the past couple of decades, we can't help but think about all of the transformation and innovation that has taken place in sales and marketing. While the pace has been fast, we couldn't be happier that it happened during our tenure.
We're grateful for clients that continue to reach higher, and our team that rises to the occasion. Every. Single. Day.
To help you, we've included a few case studies under Top Content that we hope you might find useful as you think about [begin developing] your next marketing initiatives.

To commemorate our 20th anniversary, we've pulled together a few case studies, blogs and SmartGuides that have generated the highest interest.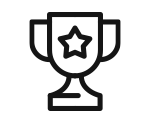 We balance strategy and creative and the proof is in the hundreds of wide-ranging awards Red House has won over the years.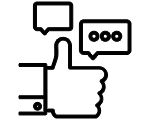 We've made a lot of friends along the way, including clients and associates. Check out what a few of them had to say about their experience with Red House.